The History Behind Kelair Dampers
Kelair Products is a privately held company founded in 1987 by Jim Kelly, who had worked in the industry since 1973. In 2001, Shaun Kelly the second generation,  took the helm and  successfully grew Kelair. The company manufactured new types of dampers and accessories while adding loyal customers and Manufacturer's reps. In 2016, the assets of Kelair were acquired by Matot, Inc. a 130 year old, fourth generation, family business, specializing in dumbwaiters and related products for the elevator industry. Today, Kelair remains a privately held family business dedicated to serving our customers with manufacturing and engineering excellence. 
What this means to you, our customer, is unparalleled response to your delivery requirements. There is no "red tape" to cut through at Kelair Dampers. You will get immediate assistance, responses, and decisions throughout every phase of your order process, often unobtainable when dealing with multiple divisions of large corporations.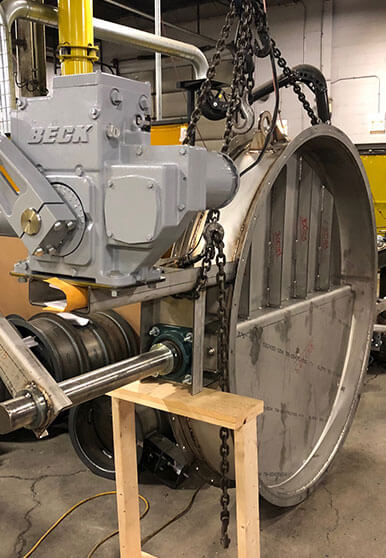 Kelair Dampers
Because of the custom nature of our product, it is impossible to include information on every style damper and every available option. This web site is intended to serve as a general guide to our product offering and capabilities.
Our Manufacturer Sales Representatives across the country or our factory sales personnel will be pleased to discuss your specific application and available options with you.