Custom design and fabrication of dampers
Kelair specializes in custom design and fabrication of dampers and assemblies to meet your specific application requirements for example poppet dampers, louver style diverter dampers, and louver style tee dampers. Typically poppet dampers are used to enhance the performance of fabric filters (baghouse), incinerators, and thermal oxidizers. Louvers can be added to Kelair's diverter or Tee dampers to provide additional means of shut-off and flow control.
We can customize dampers to meet specific pressure, temperature, airflow regulation, and other important operational conditions. Let us assist you in selecting the most cost-effective and efficient damper design, one that you have not found on any of the previous pages of this website. Besides a totally custom industrial damper, Kelair offers accessories and features that will serve to heighten the efficacy and efficiency of your industrial damper.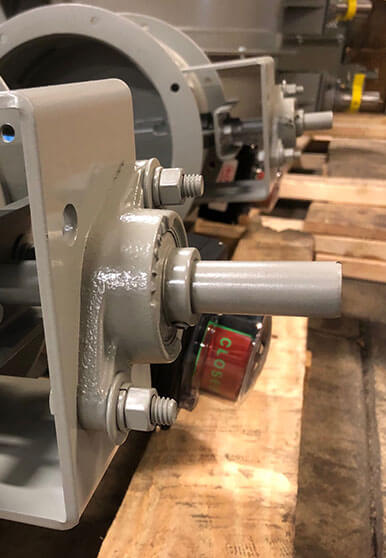 Optional Accessories and Features
Weather Hoods and Inlet Screens
Limit Switches and Position Indicators
Heat Shields
Manual and Automatic Actuators and Controls
High Temperature, Corrosion Resistant and Abrasion Resistant Construction
We are a sheet metal fabricator, anything not seen above most likely can be manufactured at our plant