Custom Industrial Dampers for Waste Incineration from Kelair Products
Kelair dampers are critical for hospitals and large manufacturing companies to take the necessary safety precautions to maintain a controlled balance of gases and healthy air quality for their employees.
Additionally, with an increase in environmental regulations on pollutants, dampers help support a healthy environment by controlling your air to diminish your emissions through efficient combustion. Inefficiency when burning some of the most hazardous and unstable elements of waste is a recipe for disaster.
The Role of Waste Incineration Dampers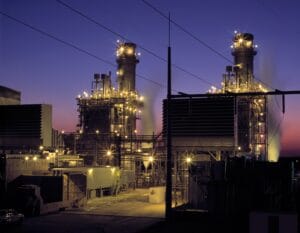 Using Air & Flue Gas Dampers
Through the incineration of gas, coal, solid waste, hazardous waste, or medical waste, a consistent flame zone is essential for improved ash quality and diminished incombustible leftover waste, bottom ash.
The complex process of waste incineration demands adequate attention to damper control systems and the quality of their functionality in preventing unstable gases or pollutants from escaping directly through the flue. The incineration equipment must maintain an extreme temperature over an extended period of time, obtainable through the regulation of well-designed and installed dampers.